WHAT TO DO WITH THE REPORT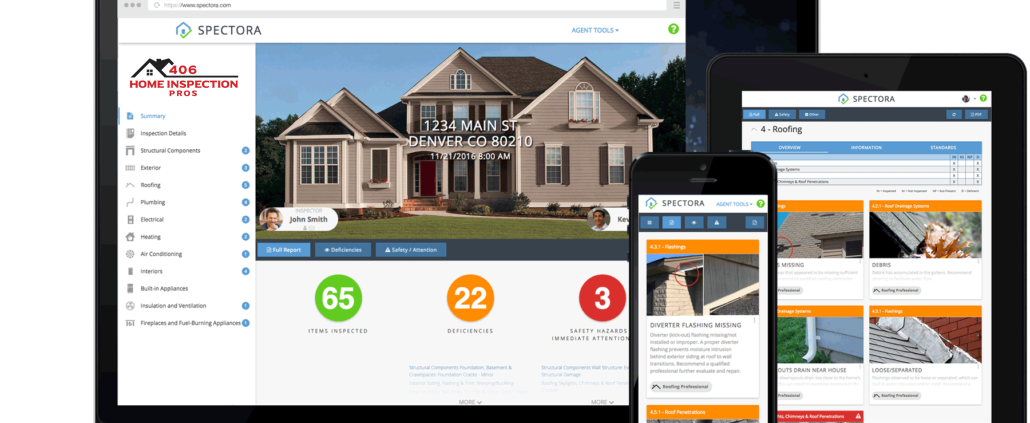 SO, YOU HAVE A 62-PAGE REPORT, GREAT NOW WHAT!
Nearly every home inspection—even those on new homes—will turn up some issues.
Almost ⅓ of my inspections are on new homes
It is important to pick your battles when it comes to repairs requested from a home inspection. There are only so many repairs most sellers are willing to commit to – especially in a seller's market and/or during short inventory
Things to let go
Under $100. Let it go

Things under $100, in general, are deferred maintenance unless it is a major safety issue or greatly diminishes the functionality of the Home

Things on the Sellers Disclosure

If the seller disclosed it, it is inappropriate to ask for it to be fixed because the Inspector also found it. The buyer knew about it before the inspection.

Things the Buyer and Agent noticed

If you know about it it should be taken into account on the original offer

Detached Structures

Sheds, Detached Garages and so on. They are not normally included in a home inspection unless stated

Cosmetic Issues

A deck needs staining, touching up paint, so on.

Crack In Basement Floor

The cracks are purely aesthetic. In fact, if you are purchasing a home that doesn't have a few cracks you're lucky.
DEAL BREAKERS
Major foundation issues

Foundation issues are a huge undertaking to repair and it tops the list of home-buying deal breakers

Radon Tests High (and no mitigation)

Radon needs to be in the guidelines set forth by the EPA. Eliminating this risk is easy through professional mitigation

Asbestos

Unless disturbed, asbestos isn't usually problematic.  Asbestos insulation around pipes that is friable [crumbling] is a serious health issue and should be remediated prior to closing.

Aluminum wiring

If your potential home has it, it could mean big trouble.

Buried oil tanks

Before electrical heating came along, some homes had oil tanks buried in the backyard to funnel fuel to the house during winter.

Polybutylene plumbing pipes

These pipes had their heyday as a cheap alternative to copper in the '80s, but it didn't last long.

Upgrades without permits

It can be a very bad thing if the homeowner in charge had a DIY streak and a problem with authority.

Major Structural Issues

A leaking roof or substantial building violations.
https://www.406hip.com/wp-content/uploads/sites/88/2022/09/Spectora-report-temp-copy.png
548
1030
https://d2mejsoa8tvo2o.cloudfront.net/wp-content/uploads/sites/88/2022/09/04024150/406Home_logo-removebg-preview.png
2022-09-04 04:11:42
2022-10-27 15:11:44
WHAT TO DO WITH THE REPORT